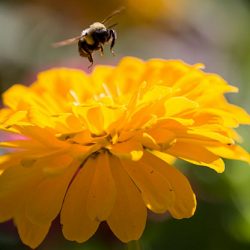 Getting Around in Photoshop – Learning the Interface
From tools and panels to document windows, workspaces, screen modes and more! Everything you need to know about Photoshop's interface. Chapter 3 of our Photoshop Basics series!
We start with a general tour of Photoshop's interface and its many features. Then we explore Photoshop's tools and the toolbar, including how to reset the toolbar and, new in Photoshop CC, how to customize the toolbar to the way you work! From there, you'll learn how to manage and work with panels, and the difference between tabbed documents and floating windows.
You'll discover how Photoshop's multi-document layouts let you view two or more images at once, and even how to move images between documents! And we'll finish off this chapter by learning how to streamline and customize Photoshop's interface using workspaces, and how to maximize your work area with screen modes!
If you're learning Photoshop from the beginning, you'll want to make sure you've read through Chapter 1, Getting Started With Photoshop, and Chapter 2, Opening Images Into Photoshop, before you continue.
Need printable versions of these tutorials? All of our Photoshop tutorials are now available to download as PDFs! Let's get started!