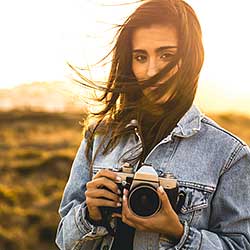 How to Resize Images in Photoshop – Complete Guide
Learn everything you need to know about resizing images in Photoshop, including how to resize for print and the web, in Chapter 5 of our Photoshop Basics series!
In the first lesson, we start at the beginning by learning about pixels, image size and resolution, the three topics that are essential for working with digital images. Then we take a closer look at Photoshop's Image Size dialog box and its powerful features. From there, we move on to our first big topic and learn how to resize images for print. And we follow it up by learning how to resize photos for email and the web!
Another essential topic when resizing images in Photoshop is the file size of your image. So the fifth lesson in this series shows you exactly how Photoshop calculates file size and how easy it is to figure it out yourself! And from there, we look at image resolution, file size and the web and learn why the resolution of an image has no effect on its file size or download speed!
One type of image that needs special attention when it comes to resizing is pixel art. In the seventh lesson, you'll learn the best way to resize pixel art and keep those blocky, pixelated shapes looking crisp and sharp! It's also how I resize screenshots for my tutorials! And in the final lesson, we look at the absolute best way to enlarge images in Photoshop, and that's by using a brand new feature in Photoshop CC known as Preserve Details 2.0!
All of the tutorials in this series are also available to download as PDFs! Let's get started!